Bold Fox Development Announces First Community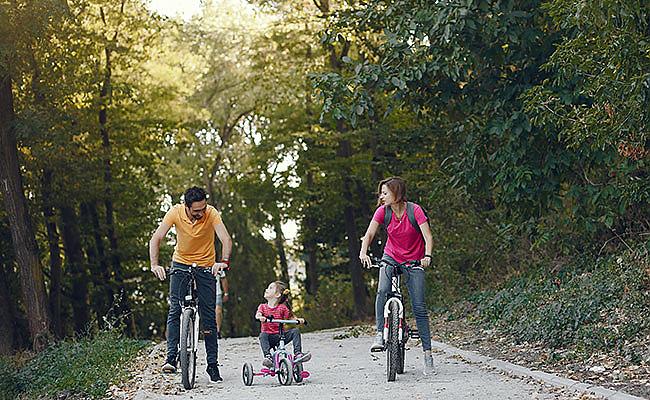 Venetian Pines Coming to Conroe
Launched mid-year 2019, Bold Fox Development has secured property for one planned community with a second development in the works.
Both will take an approach that pulls the best from older, successful master-planned communities while incorporating fresh concepts meaningful to today's homebuyer.
"Yesterday's master-planned communities were typically centered on golf courses," said Alex Kamkar, Managing Shareholder of Bold Fox Development. "Playgrounds with big yellow slides and traditional playground equipment were typical amenities. We're taking a look at what lifestyle looks like right now."
Kamkar said Bold Fox Development communities will place an emphasis on opportunities to be outdoors, connecting with nature on solo adventures or with neighbors when they want.
"We want to use innovative land planning that will create the canvas for the American dream," Kamkar said.
The development's first project — Venetian Pines in Conroe — should begin presales late this year with the first homes underway early in 2021. The 45-acre community will have 200 40-foot homesites and is near Airport Road and Loop 336. Empire Communities and Chesmar Homes have committed to build in Venetian Pines, with pricing expected to be from approximately the $190,000s to the $260,000s.
Key amenities will be walking trails throughout the community.
"Since COVID-19, more people are leaving the house and trying to find nature," Kamkar said. "We want to encourage that with our amenities."
Venitian Pines also will have an amenity lake.
Kamkar said he's in the provisional stage to purchase 20 acres in Tomball for a small community featuring designs by Chesmar Homes.
Trying to get a new development company off the ground during a pandemic has been a challenge, Kamkar says, but has also allowed him to put in place a finely honed strategy for success.
"People just weren't taking calls for about a full month and we couldn't get out and meet with anyone," he said. "So, I started formulating where I want Bold Fox Development to be not just in two years, but in five years and in 10 years. Our first goal was to get one or two communities that were 50 acres or less. That's done. Now the focus will be on slightly larger communities of 100 to 200 acres.
"In five years, we want to be developing communities that are substantially larger and just go up from there."
He also said the pandemic is helping home buyers refocus their priorities.
"People are leaving congested areas and looking for places in more rural and suburban areas that have natural features," Kamkar said. "That's been a priority for us from the very start."
Kamkar, who holds a bachelor's degree from Texas A&M University and a master's degree in real estate from the University of North Texas, has 10 years development experience. More information about Bold Fox Development can be found at www.boldfoxdevelopment.com.
About Bold Fox Development
Bold Fox Development was launched in 2019 to create communities that would serve as the canvas for the American dream using innovative land planning, green practices and other strategies that resonate with today's homebuyer. Its first community is Venetian Pines in Conroe, which is expected to begin home sales in late 2020.