Family-Friendly Things to Do in Conroe, TX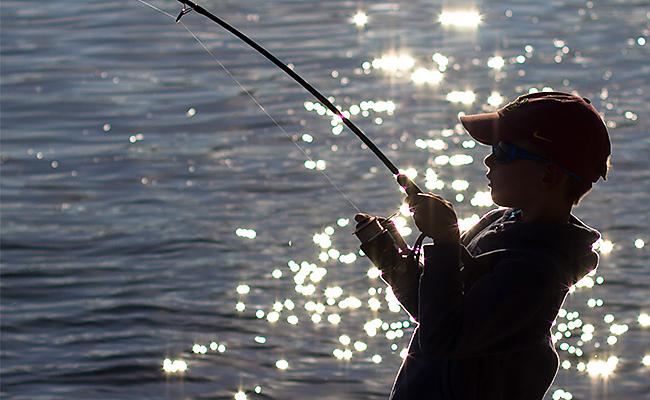 Conroe is a growing Houston suburb that has all of the big city conveniences but with a small town-feel. Located just 40 minutes north of Houston, and a short drive to the The Woodlands area, Venetian Pines families will enjoy a variety of family-friendly activities in Conroe, ranging from thrilling outdoor adventures, to exciting festivals, to exploring picturesque parks fit for kids of all ages. Here's a look at all the fun things Conroe, Texas has to offer families.
Fishing and Boating on Lake Conroe
Head out for a day on beautiful Lake Conroe. Whether you and your kids relax on the banks and fish for hours along the 157 miles of shoreline or take the boat out to enjoy tubing or other thrilling watersports, there is plenty of fun in the sun to be had on Lake Conroe's 22,000 acres of water.
Relax at Margaritaville Lake Resort
Feeling the need to escape without hopping on a plane? Buzz on over to Jimmy Buffet's Margaritaville Lake Resort where the spirit of the islands is just minutes from your home at Venetian Pines. Here you and your family will enjoy a fun-filled getaway with activities for the kids, golf or a relaxing spa retreat for mom and dad, along with delicious dining for everyone!
Play in the Park
Conroe is home to nearly 30 parks spread across town. This means there is ample opportunity for your family to explore nature and the natural beauty of this area for free. These parks have bike trails for cruising as well as mountain bike trails for adventure-seekers. Is your son or daughter a fishing enthusiast? Let them cast their line in one of the many ponds stocked with trout. Good news for sports lovers, all of Conroe's parks also have full-service sports fields, including one with twenty soccer fields ready for competition.
Beer Tasting at Local Microbreweries
The Conroe area has established itself as a 'must visit' for foodies and craft beer aficionados. The best part? Many of these local breweries and restaurants are not only family-friendly but they are actually geared towards families. Two Conroe microbreweries we'd suggest visiting are Southern Star Brewing Company and B52 Brewing. Southern Star sits on over 13-acres of wooded land and has an outdoor biergarten, music stage and disc golf course offering fun for all ages while B52 Brewing has a spacious beer garden, huge firepit, hosts local markets and is pet and kid-friendly.
Explore a National Park
Conroe is a short drive from Sam Houston National Forest, one of four National Forests in Texas. This beautiful piece of land offers families a variety of activities to enjoy. You can hike along the 128-mile Lone Star Hiking Trail, spend the weekend camping in one of three developed campgrounds within the park, fish for bass on either Lake Conroe or Lake Livingston, or simply sit back and listen to the sounds of nature while looking at the wildlife and flowers in their natural habitat.
Heritage Museum of Montgomery County
It may be small but the Heritage Museum of Montgomery County is packed with local history exploring the pioneers and industries that contributed to the area's establishment and growth including agriculture, sawmill and logging, and the oil boom. This quaint museum has rotating exhibits, a discovery room complete with a replicated general store and log cabin, as well as student workshops and camps. Be sure to take your family for a trip back in time and learn about the community you now call home.
7 Acre Wood
This old-fashioned family park is the ultimate destination for family fun in Conroe. This expansive park dedicated to fun for the whole family offers a petting zoo, mini-golf course, Western play town, giant playground, enormous sandbox, zip line adventures, horseshoes, and so much more. In fact, kids love 7 Acre Wood so much they offer a variety of birthday party packages making sure your child can have the ultimate experience on his or her special day!
Conroe Cajun Catfish Festival
Nothing says family outing and memories quite like a trip to the Cajun Catfish Festival in Downtown Conroe where you'll dine on catfish and other fried food, dance to live music from Texas country artists and zydeco bands, ride carnival rides and finish off the day with fried dessert. This unique festival has been bringing Conroe families together since 1990 and it's a tradition you and your family will enjoy for years to come!
Montgomery County Fair and Rodeo
The Montgomery County Fair and Rodeo has been a Texas tradition and Conroe favorite since 1957, donating over 1 million dollars to area youth and education. Voted "Best County Fair," this event is packed with excitement for the whole family including a competitive BBQ cookoff that brings out the best grillers and smokers in the state, concerts from your favorite country stars, an exciting youth rodeo supporting our up-and-coming rodeo stars, a thrilling professional rodeo with top cowboys and cowgirls, and a carnival. But no trip to the fair is complete without a trip to the AG Knowledge Barn where kids can watch pig races, participate in the tractor pull, visit the petting zoo, and visit the AG-ventureland where they can learn to milk cows, groom animals and more! Mark your calendars because the Montgomery County Fair and Rodeo is going to become part of your family tradition.
Blueberry Picking – Moorhead's Blueberry Farm
If you've never been blueberry picking and made a recipe using those fresh-picked berries you have never tasted true sweetness. There's something special about hunting for the perfect blueberries, plucking them from the bush and putting them in the bucket that makes them just taste better. Moorhead's Blueberry Farm is a great spot for kids to experience the thrill of the hunt while burning off that extra energy as they roam the farm's 20 acres. So, find Grandma's famous blueberry cobbler recipe, head to the farm and start gathering. Don't worry, we won't tell anyone if you eat a few along the way!
As you can see, Conroe is filled with family-friendly activities and fun for all ages. Whether it's rodeos, or festivals, blueberry picking or fishing on the weekend, this area is ideal for families who love adventure and exploring the outdoors and all their community has to offer.