Home Sales Begin in Conroe's Venetian Pines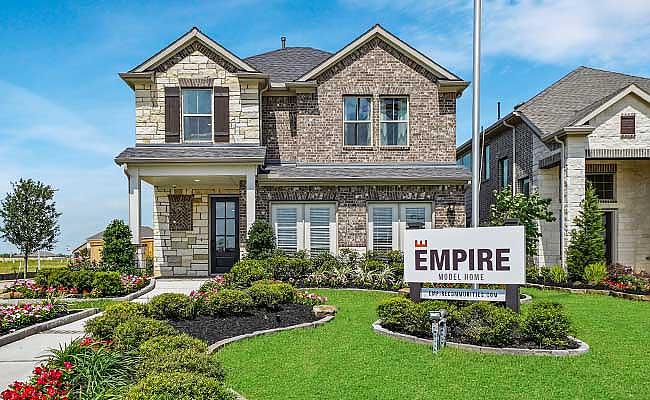 Empire Communities has started presales in Venetian Pines, a 45-acre Conroe community near Airport Road and Loop 336.
The builder has eight available floor plans, ranging in size from 1,540 to 2,611 square feet. Pricing is from the $260,000s.
"We're excited for sales to begin in Venetian Pines," said Alex Kamkar, Managing Shareholder of Bold Fox Development, developer of the community. "Demand for new homes remains very high and we anticipate a rapid sales pace — especially since these homes offer many popular features."
Two of the eight floor plans are single-story and all feature island kitchens, large closets and open-concept common areas. Several floor plans include a game room and flex space. Customizations allow buyers to add up to five bedrooms, a third garage bay, extra bathrooms and an outdoor kitchen.
"With maximized square footage, all of the storage and the ability to convert space into a home office or exercise room, these plans have proven popular in other communities," said Tracy Brown, Empire Communities Division President. "Even though presales have just started, we are already seeing substantial interest."
Chesmar Homes is expected to begin sales in the community soon, Kamkar said. Chesmar's designs — which are new for the company — range from 1,502 to 2,409 square feet. The one- and two-story floor plans offer up to five bedrooms, ample walk-in closets and options for a home office. Home buyers can choose from common living areas that are completely open concept or designs that have some separation between the island kitchen and family room.
When complete, Venetian Pines will have 200 homes. Walking trails will connect neighborhoods and residents will be able to enjoy pocket parks and an amenity pond. Explore Venetian Pines at www.venetianpines.com.